Latest News
06-04-2009
Dzesinyornu, The Women of Colour Band on the KSM show

Last Friday night there was an unexpected flash all over the nation when Kweku Ntim hosted Dzesinyornu, The Women of Colour Band on his popular "Thanks God its Friday" TV3 show, repeated on Sunday afternoon.

Della: "it was all so unexpected, he (Kwesi Ntim) called us on Wednesday to come to the studio on Thursday morning, and by one o'clock we were outside again, thinking what will happen next. On Friday evening we wanted to watch but I didn't have a working TV so went to watch at a friends place, and then the power went off.

We rushed somewhere else and just managed to see the end of the show. Bang, we had been on TV. But that was just the beginning, then my phone started ringing, and it never stopped. We had calls from all over, Bolga, Techiman, Hohoe, Takoradi, Sefi Wiaso, all people wishing us well, congratulating us.

At 0230 I had to switch off to get some sleep. The next morning it started again and eventually we got someone to answer all the calls. We watched the program on Sunday afternoon, it was nice, and the phone started again, the same thing all over. I think we had more than 300 calls and text messages, and have tried to answer them all.

I am so grateful to Kwesi Ntim, this is just what we needed, and I am sure the launch on the 24th at Alliance is going to be great.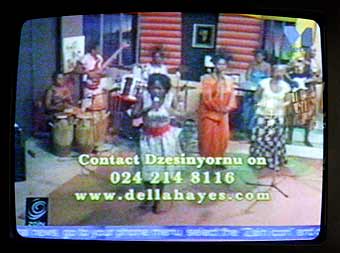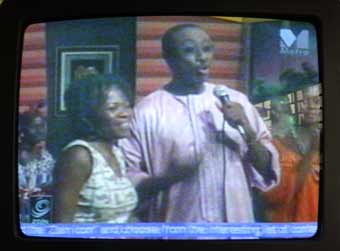 Back to News >>